«Luxury Spa Suite» at Hotel Graziella
---
A new «Luxury Spa Suite» on the 6th floor of the Hotel Graziella in Weggis is scheduled for completion by May 2021 and will be rented out via GLANDON Apartments – the first interested parties are already in place.
The wellness area in the Hotel Graziella in the Hertenstein district of Weggis will soon be transformed into a «Luxury Spa Suite». This will be rented in the future on the one hand via the Hotel Graziella, on the other hand via GLANDON Apartments as a furnished apartment. In a first step in 2019, the company Lötscher Architektur GmbH from Meggen has made a building application with conversion. The entire wellness area was demolished, a new glass front and additional windows were installed. On the terrace is now a covered pergola. In late summer 2020, the interior construction began. It is expected that the «Luxury Spa Suite» will be completed by May 2021. «We have already received the first private inquiries, for example for a honeymoon weekend», says Severin Glanzmann, CEO of GLANDON Apartments.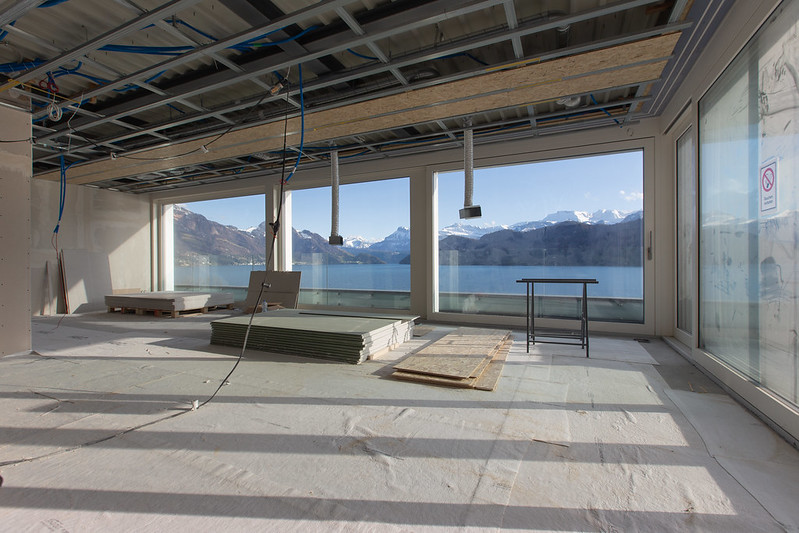 The view is already convincing today, the «Luxury Spa Suite» will – hopefully – inspire just as much from May 2021.